NEW - TypeMatrix EZ-Reach 2030 Keyboard Skins: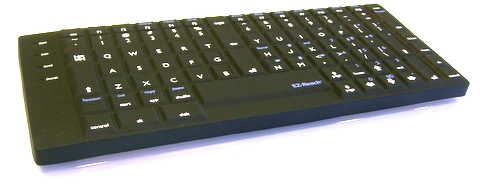 This is the latest new product coming to you from TypeMatrix! These thin but durable silicone skins are molded to fit the EZ-Reach 2030 keyboard perfectly. The skin completely covers the keyboard top and sides. The material is very nice to touch and makes typing on the keyboard even better than without the skin. They have many features, including:


A protective covering for accidental spills and the normal accumulation of dust, animal hairs, and crumbs under the keycaps

A decorative covering to make your TypeMatrix keyboard completely black!

The skin makes the keyboard almost completely quiet

A quick and convenient way to have both Qwerty and Dvorak legends available on your keyboard

Eventually we will be providing skins printed with many different languages (UK, French, German, Spanish, and more), giving you the opportunity to convert your TypeMatrix 2030 keyboard to the language of your choice

They can be easily cleaned with water or a gentle cleanser



The choices avaliable today are:




Some additional pictures:


The skins are very flexible and are easily put over the keyboard:


The cord exits through a small hole in the skin. Most users prefer to make a small vertical cut for easy access:


The LEDs shine through thin spots in the skin and are still easily visible:




Questions, call 1-866-439-7322 8am-6pm PST or email info@typematrix.com.